Chevrolet Cruze Repair Manual: Thread Inserts
General Purpose Thread Repair Kits.
These kits are available commercially.
Repair Procedure
Warning: Refer to Safety Glasses Warning in the Preface section.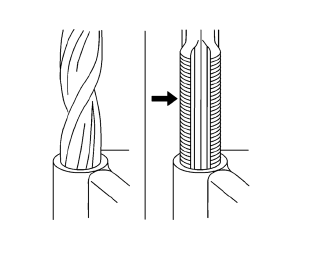 Note: Refer to the thread repair kit manufacturer's instructions regarding the size of the drill and tap to use. Avoid any buildup of chips. Back out the tap every few turns and remove the chips.
Determine the size, the pitch, and the depth of the damaged thread. If necessary, adjust the stop collars on the cutting tool and tap to the required depth.
Drill out the damaged threads. Clean out any chips.
Lubricate the tap with light engine oil. Tap the hole. Clean the threads.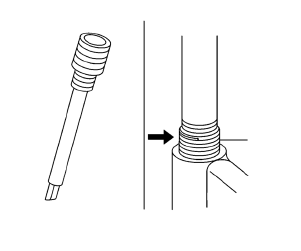 Thread the thread insert onto the mandrel of the installer. Engage the tang of the insert onto the end of the mandrel.
Note: The insert should be flush to one turn below the surface.
Lubricate the insert with light engine oil, except when installing in aluminum and install the insert.
If the tang of the insert does not break off when backing out the installer, break the tang off with a drift.
Abbreviations and Meanings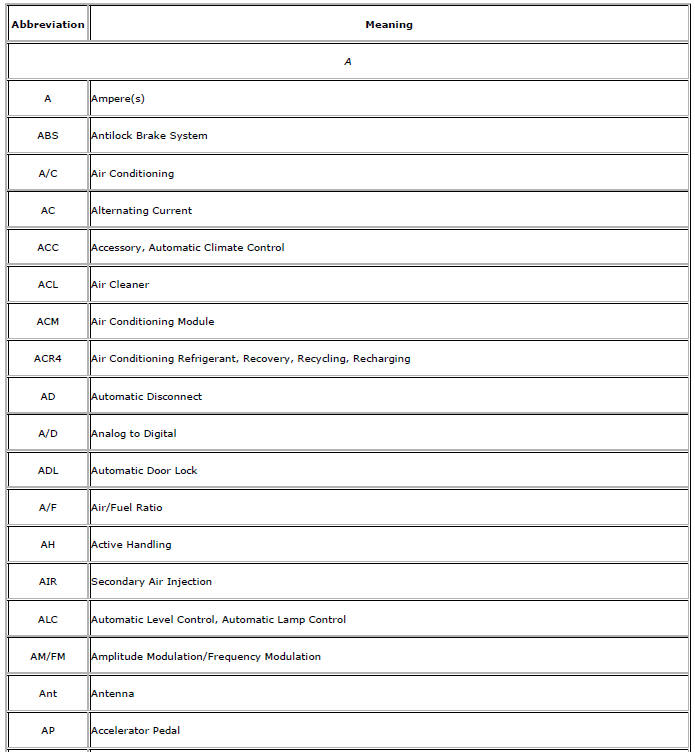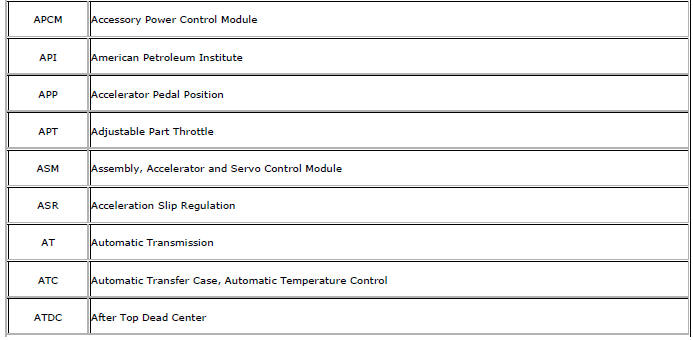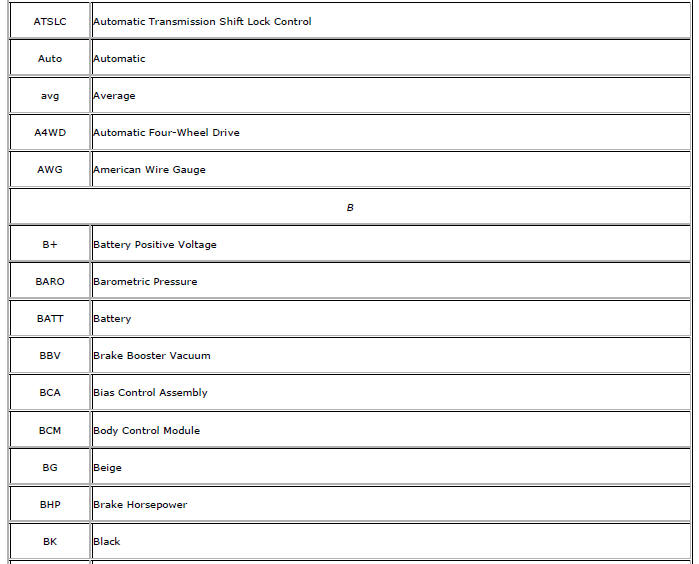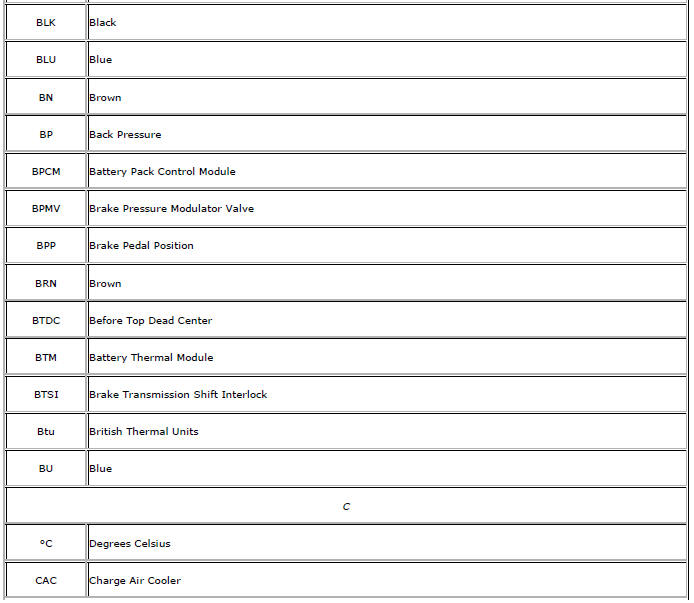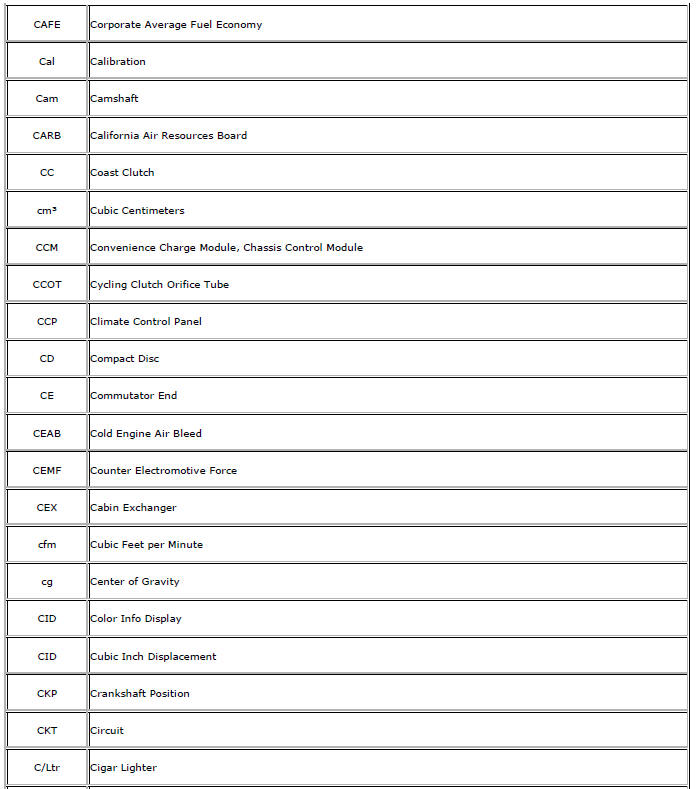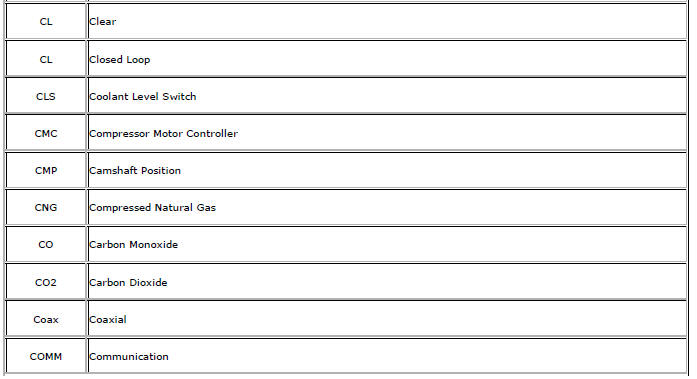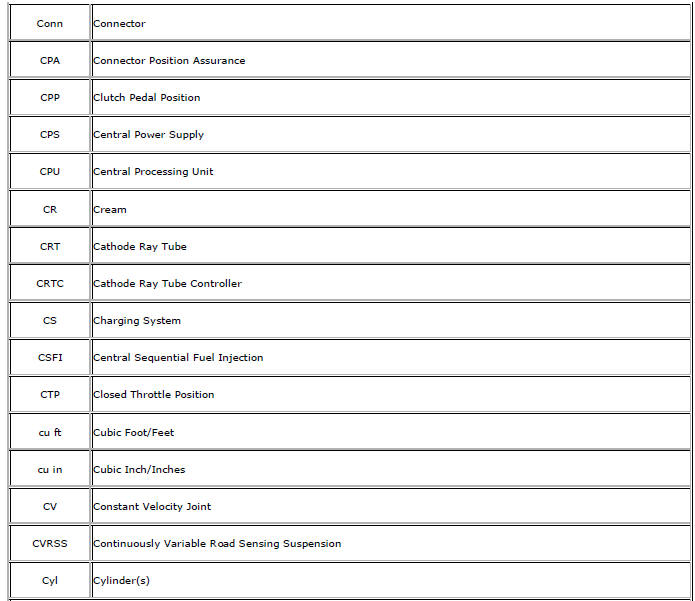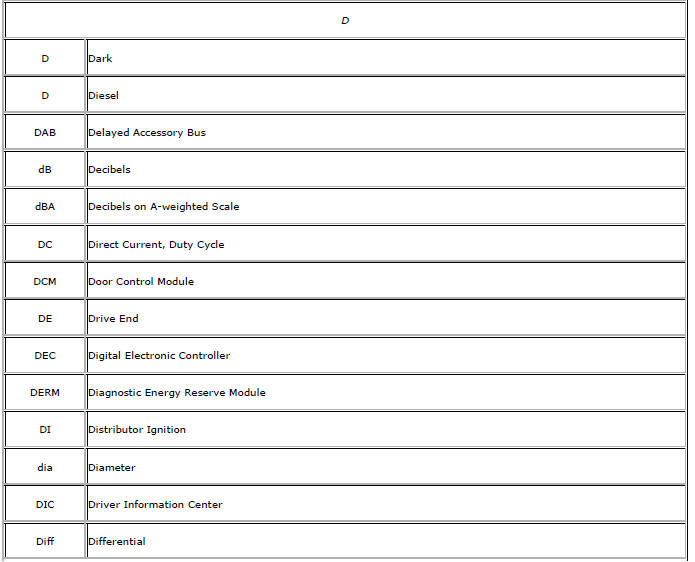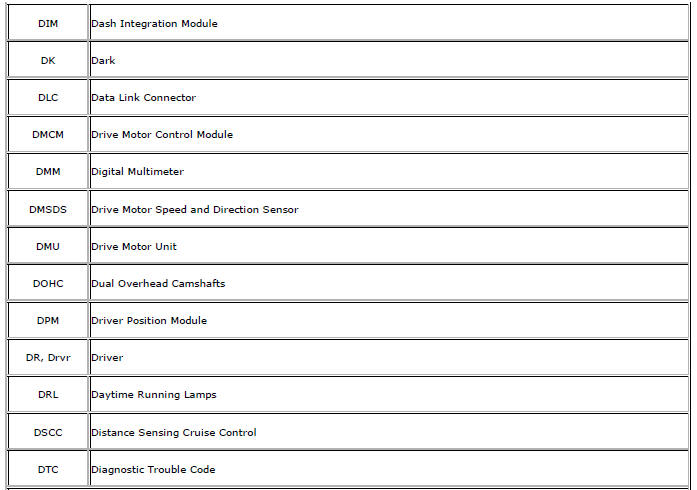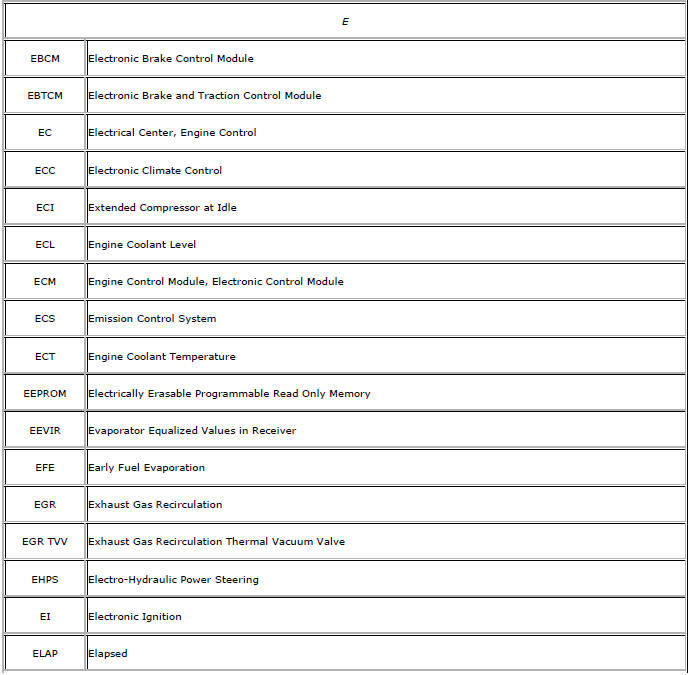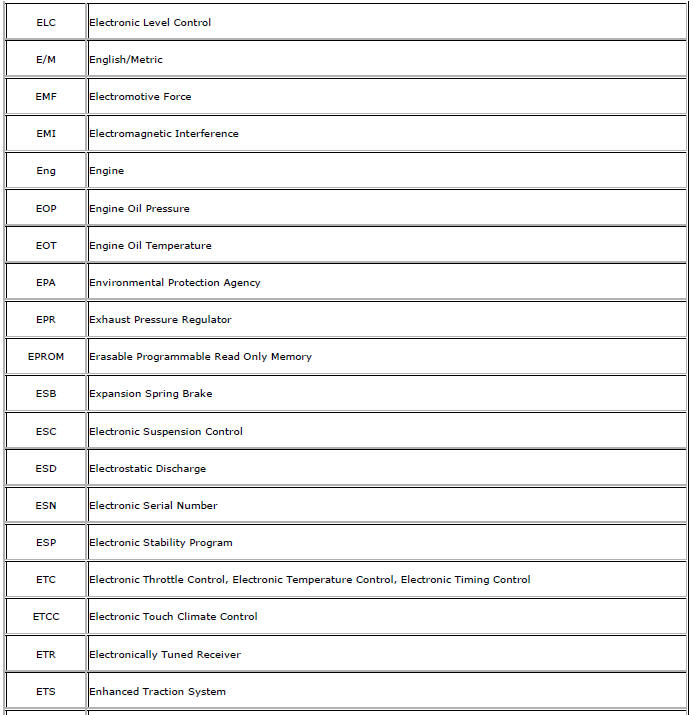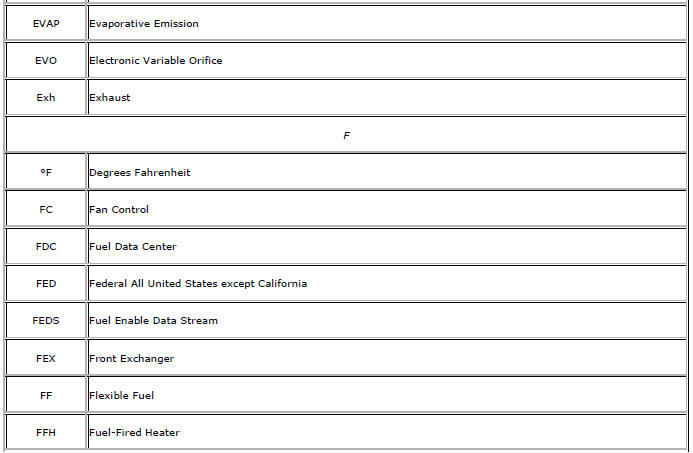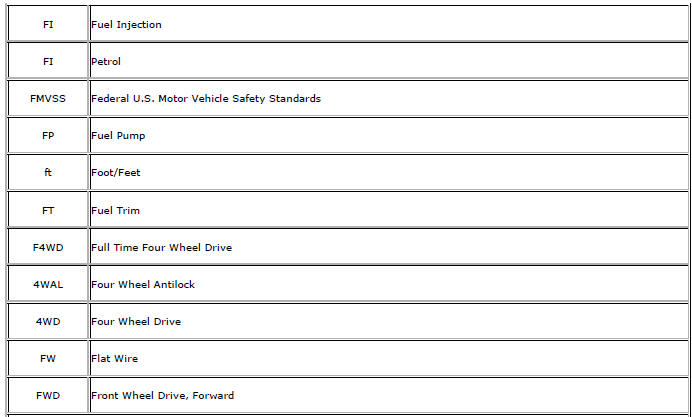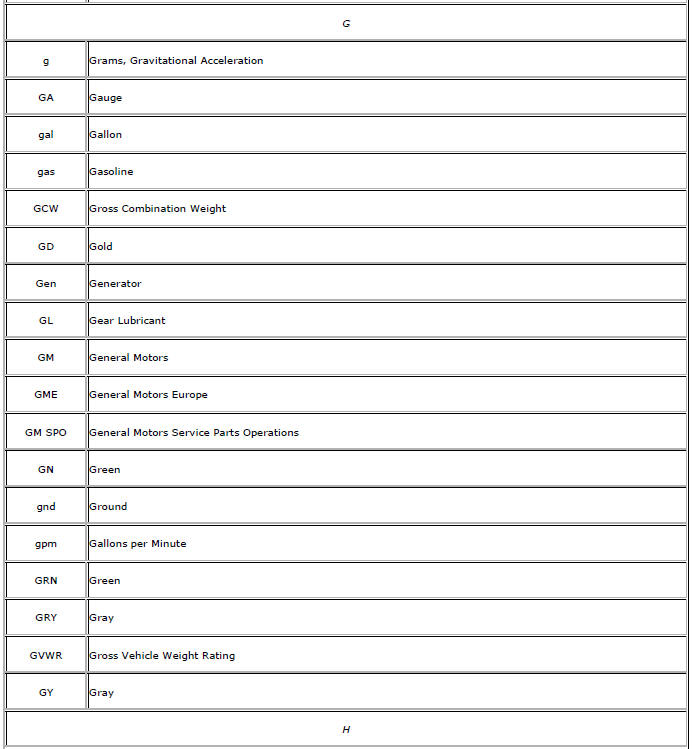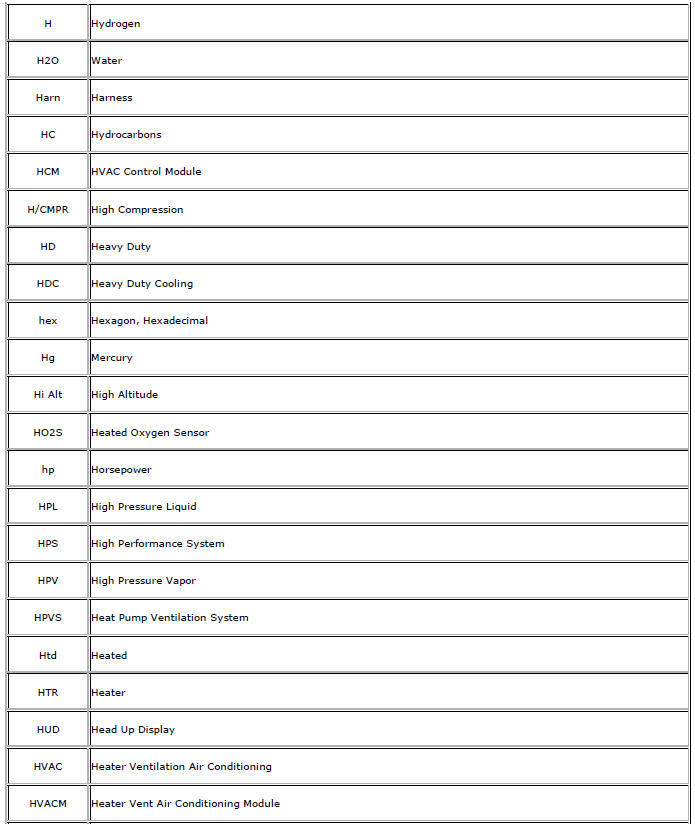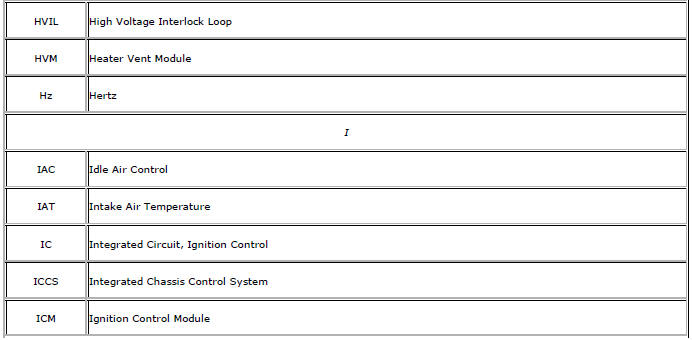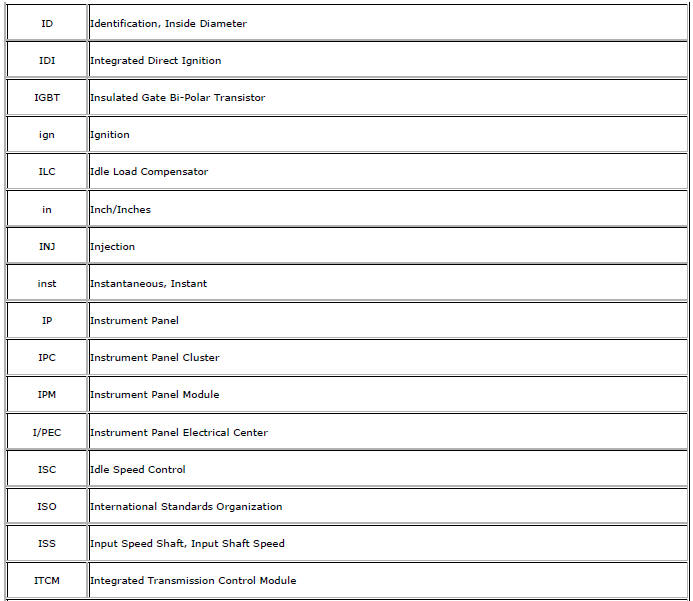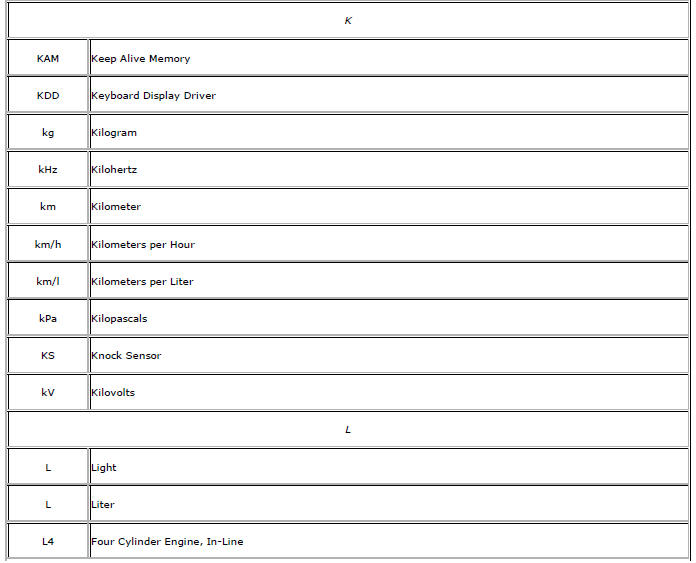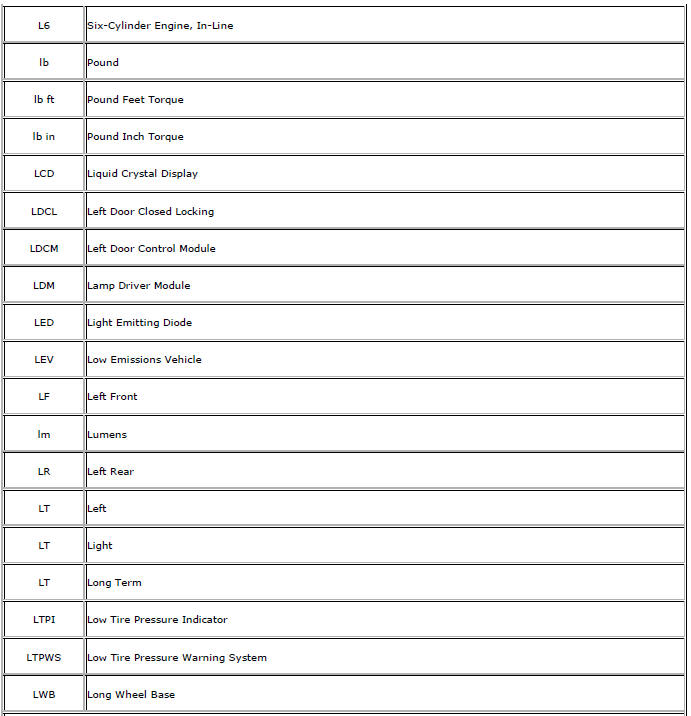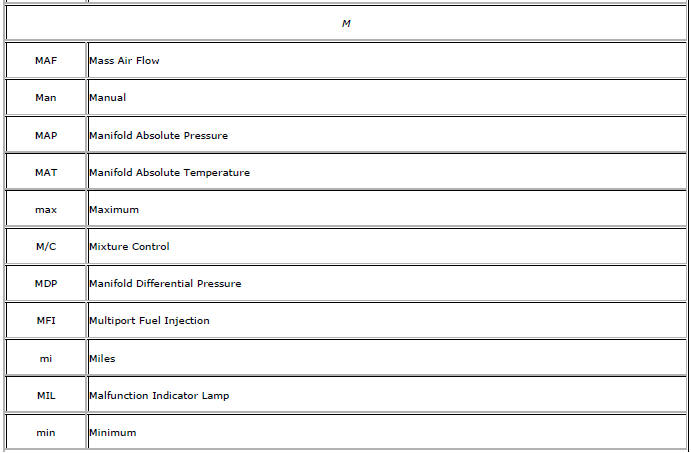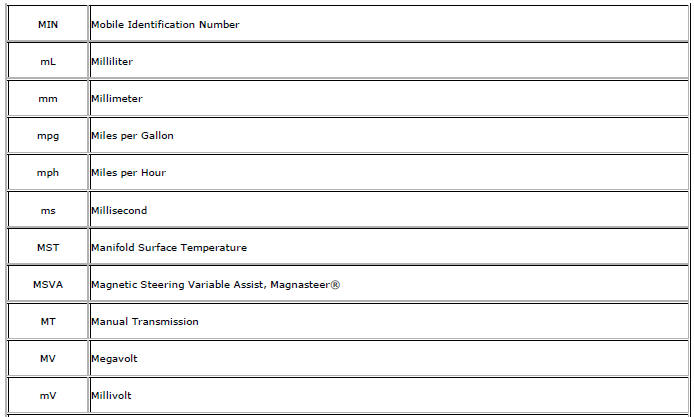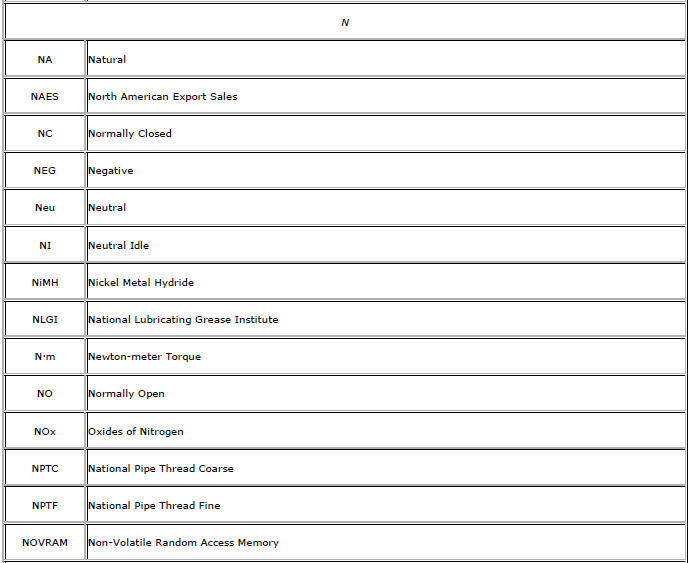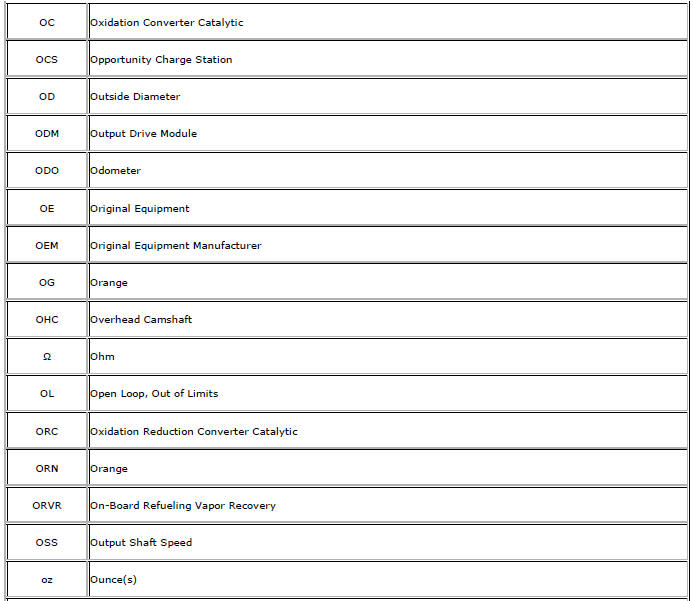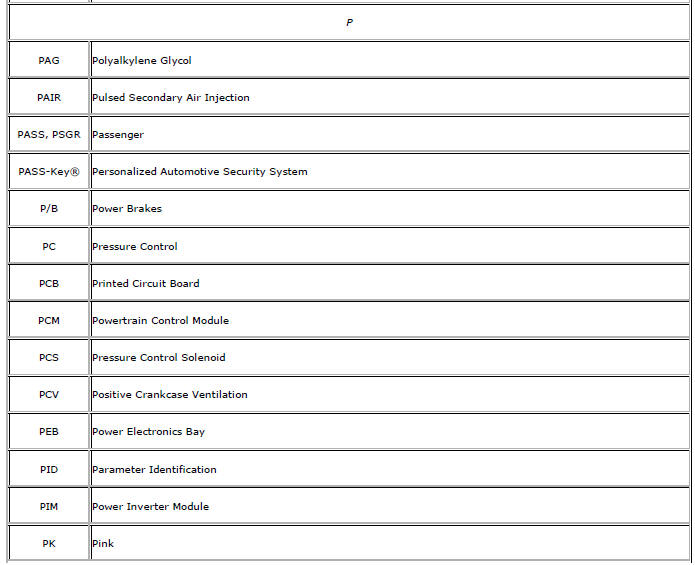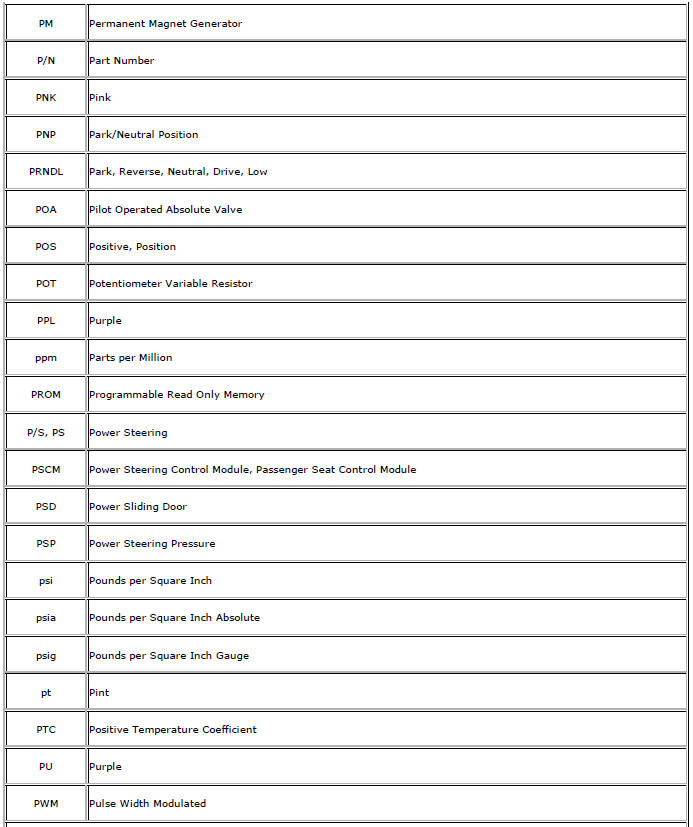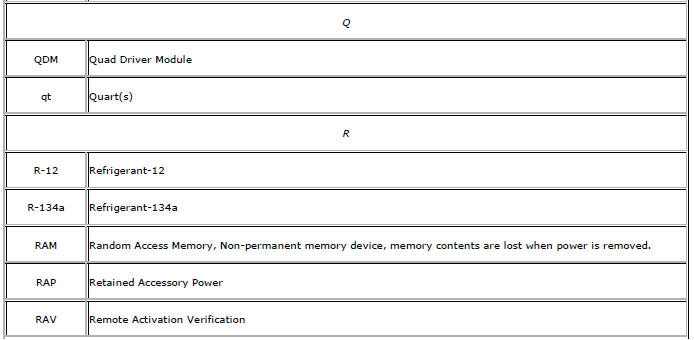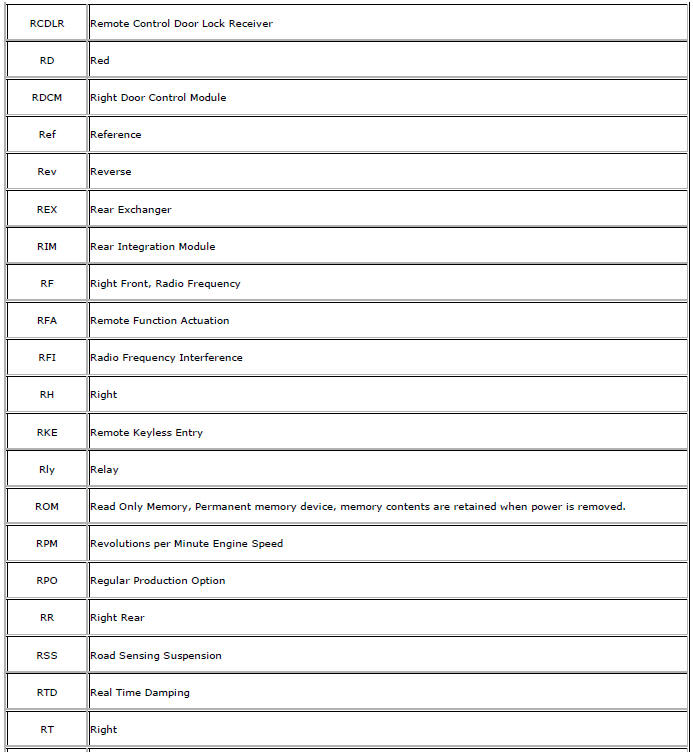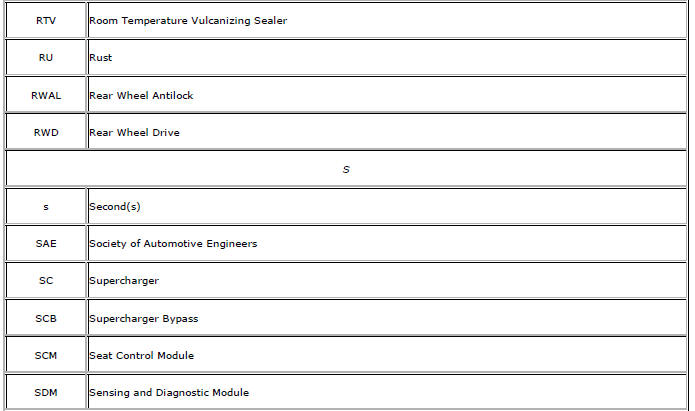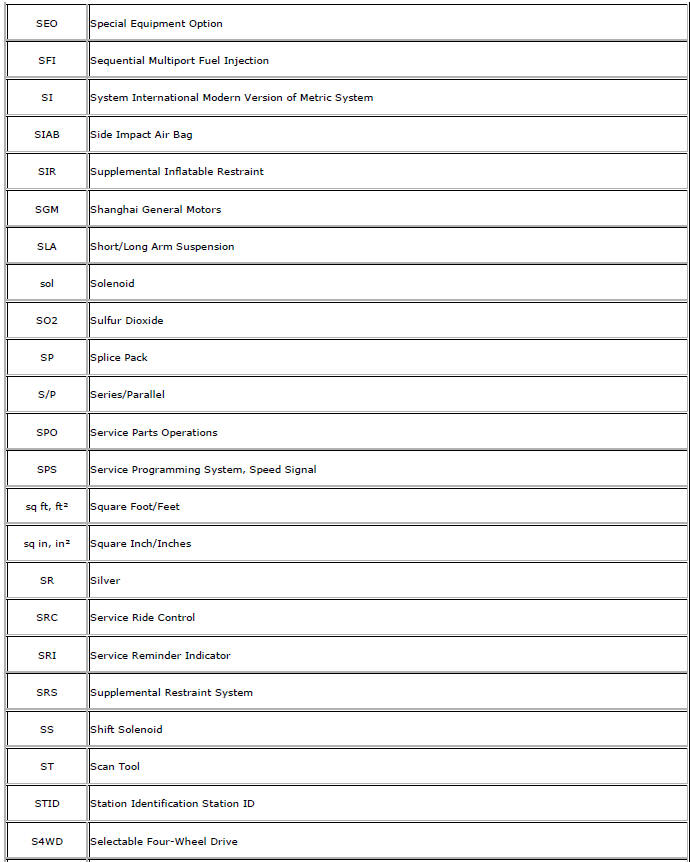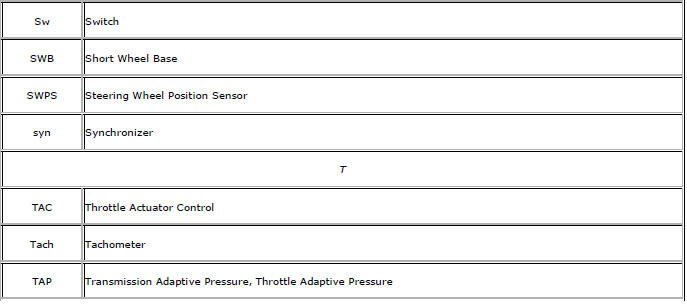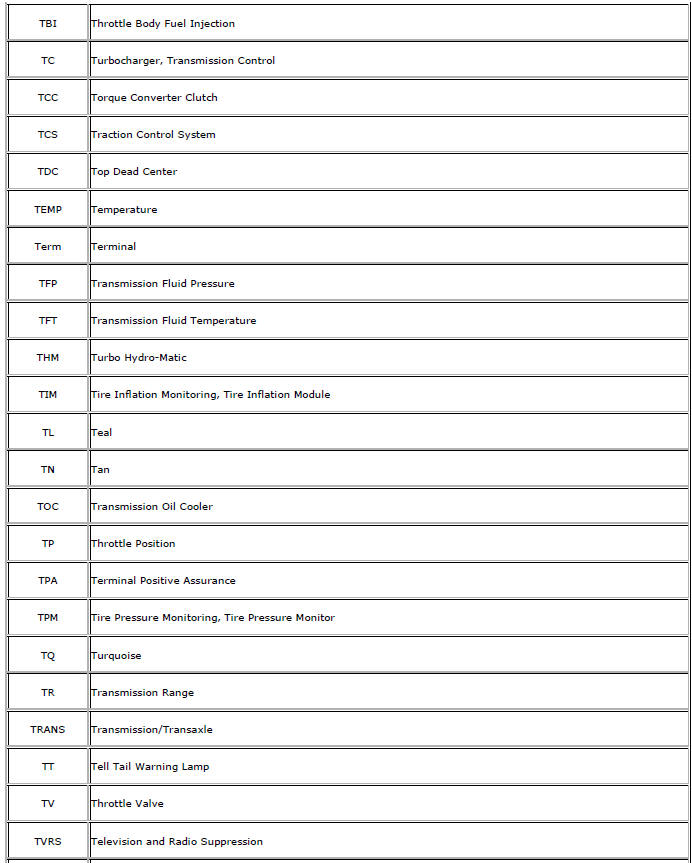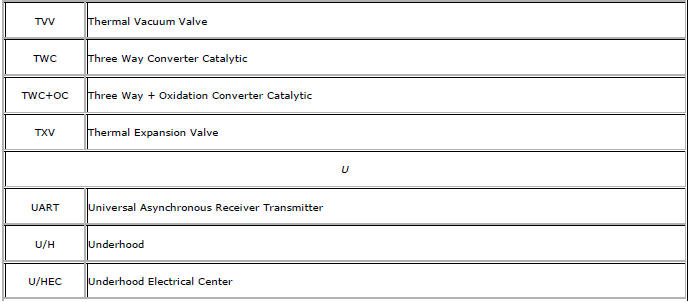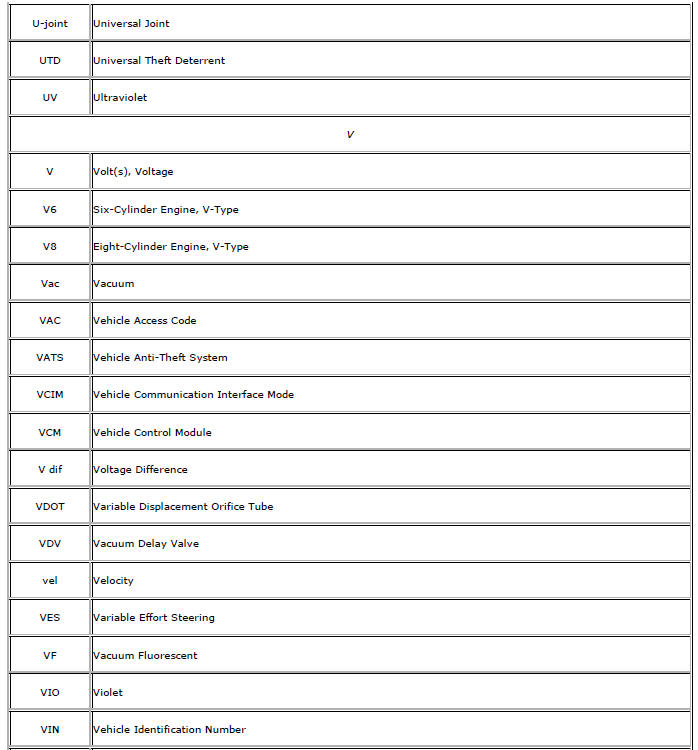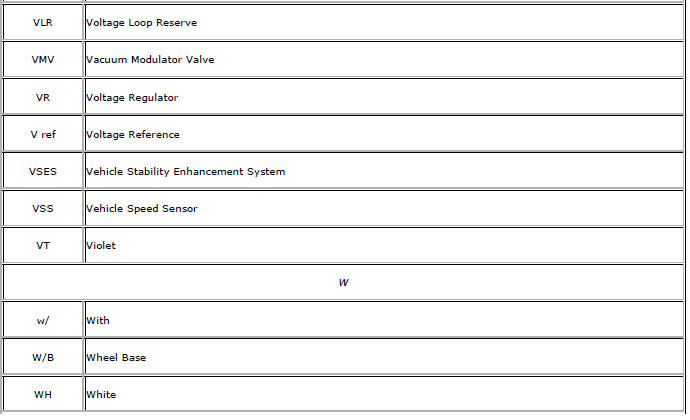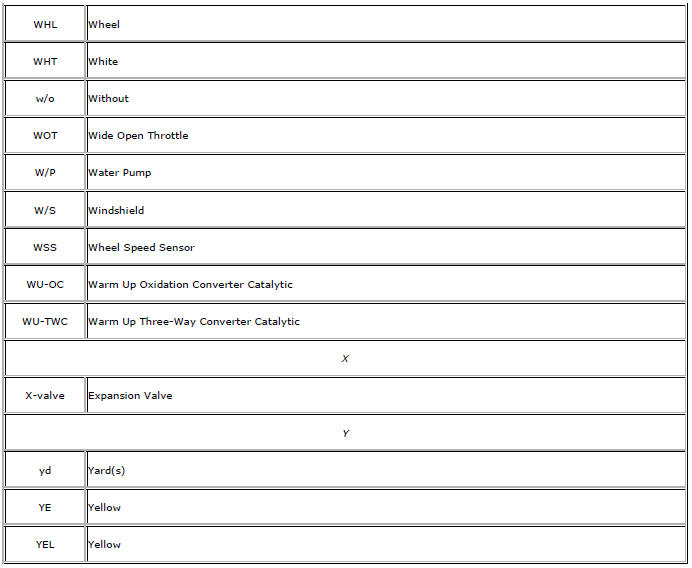 Registered and Non-Registered Trademarks
Listed below are Registered Trademarks (Ѓ) or Non-Registered Trademarks (Щ) which may appear in this service manual.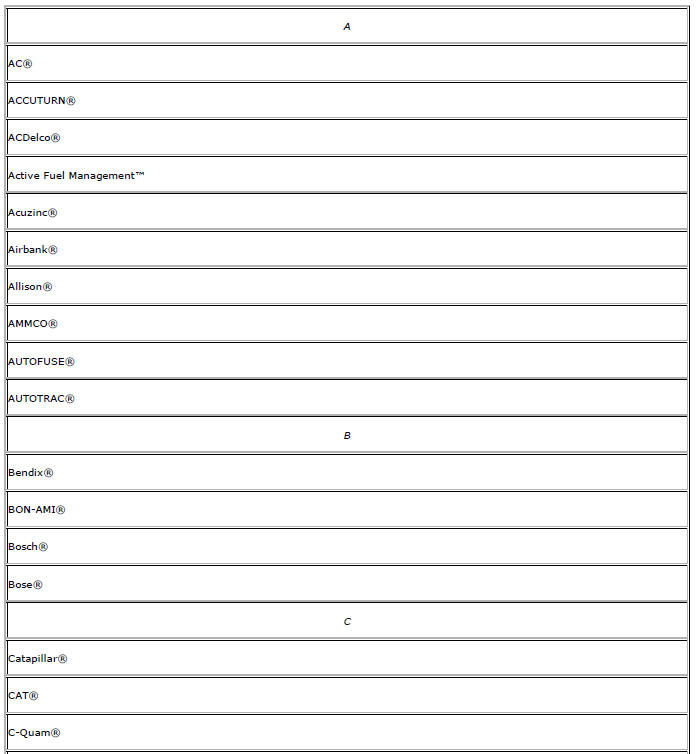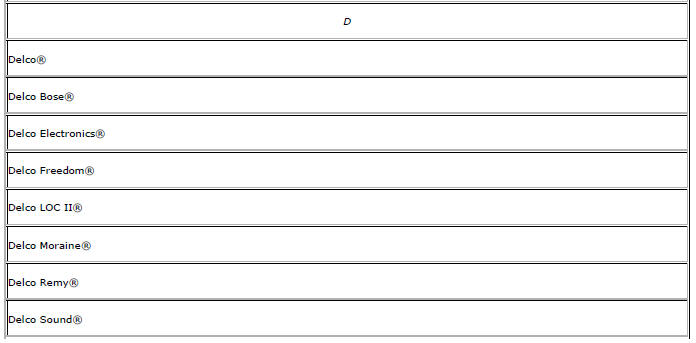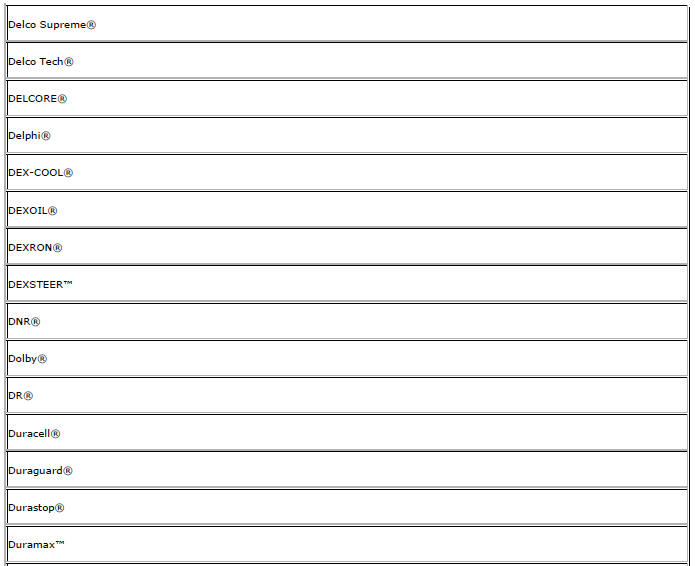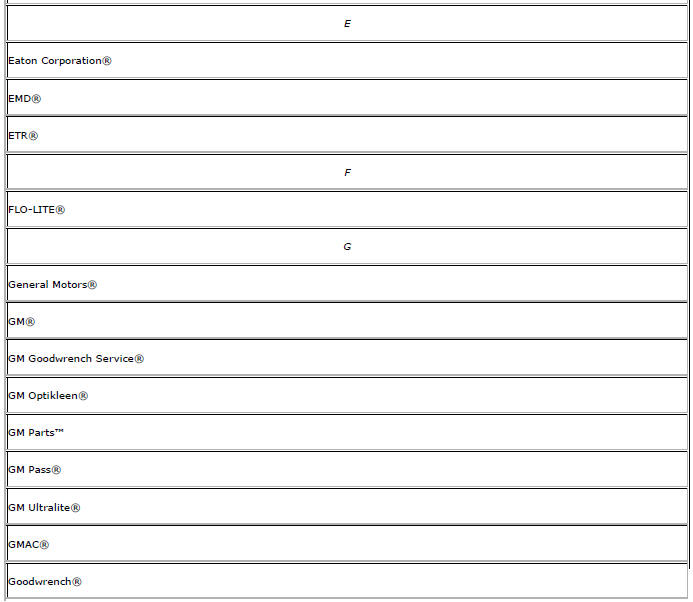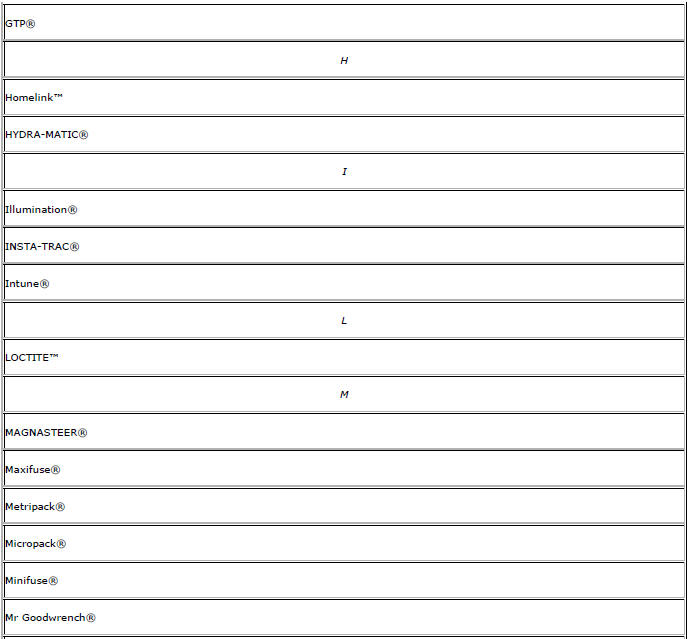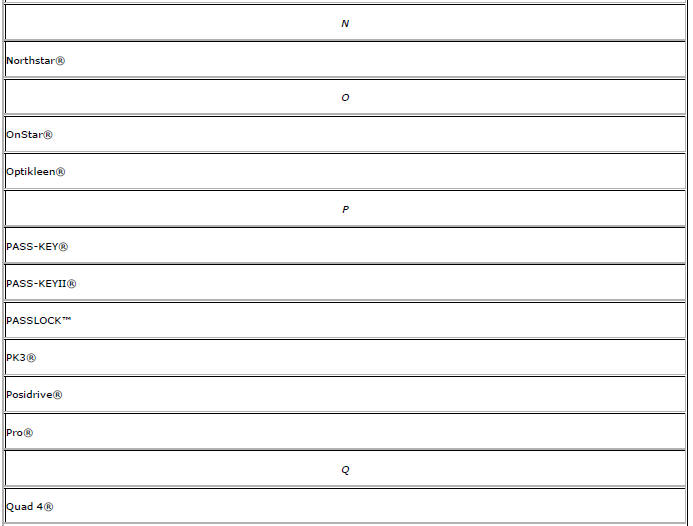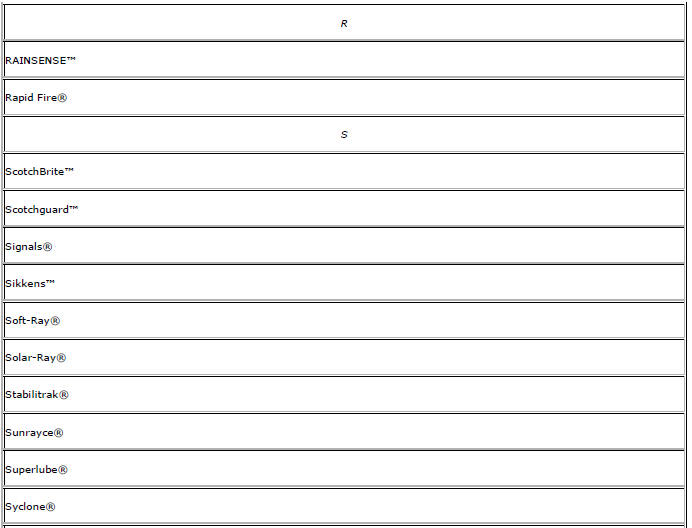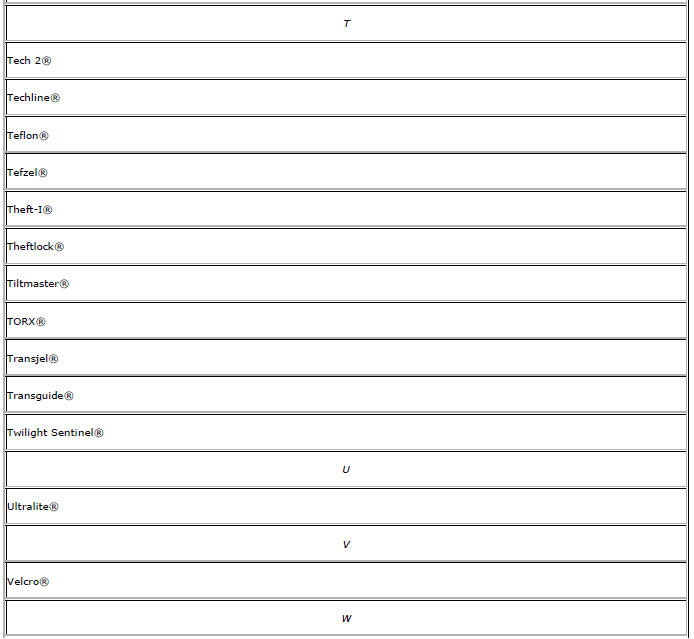 Prevailing torque fasteners create a thread interface between the fastener and the fastener counterpart in order to prevent the fastener from loosening. All Metal Prevailing Torque Fasteners Thes ...
Note: The use of a LOW PROFILE LIFT ARMS SYSTEM may be required to avoid unwanted contact with the vehicle's body and structure depending on lifting equipment used. Refer to the manufacture's recom ...
Other materials:
Automatic Transmission
It is better not to park with the engine running. If the vehicle is left with the engine running, follow the proper steps to be sure the vehicle will not move. If parking on a hill and pulling a trailer. The automatic transmission has a shift lever located on the console between the seats. ...
Towing the Vehicle
Notice: Incorrectly towing a disabled vehicle may cause damage. The damage would not be covered by the vehicle warranty. Do not lash or hook to the chassis components including the front and rear subframes, suspension control arms and links during towing and recovery of a disabled vehicle or t ...
Infotainment
Read the following pages to become familiar with the audio system's features. WARNING Taking your eyes off the road for extended periods could cause a crash resulting in injury or death to you or others. Do not give extended attention to infotainment tasks while driving. This system provi ...