Chevrolet Cruze Owners Manual: Head Restraints
The vehicle's front and rear seats have adjustable head restraints in the outboard seating positions.
WARNING
With head restraints that are not installed and adjusted properly, there is a greater chance that occupants will suffer a neck/ spinal injury in a crash. Do not drive until the head restraints for all occupants are installed and adjusted properly.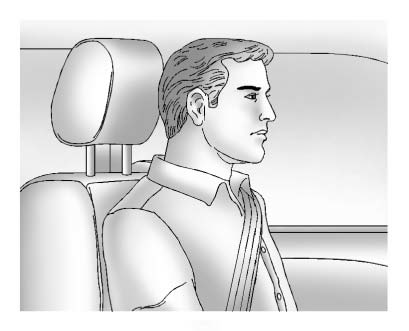 Adjust the head restraint so that the top of the restraint is at the same height as the top of the occupant's head. This position reduces the chance of a neck injury in a crash.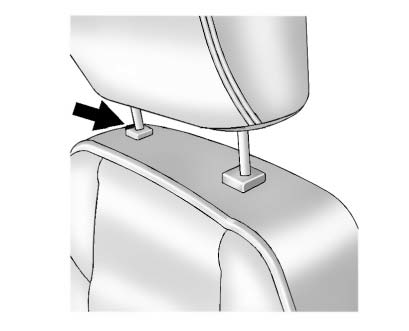 The height of the head restraint can be adjusted. Pull the head restraint up to raise it. Try to move the head restraint to make sure that it is locked in place.
To lower the head restraint, press the button, located on the top of the seatback, and push the head restraint down. Try to move the head restraint after the button is released to make sure that it is locked in place.
The front seat outboard head restraints are not designed to be removed.
Other materials:
Navigation Symbols
Following are the most common symbols that appear on a map screen. The vehicle symbol indicates the current position and heading direction of the vehicle on the map. The destination symbol marks the final destination after a route has been planned. The waypoint symbol marks one or more se ...
If a Tire Goes Flat
It is unusual for a tire to blowout while driving, especially if the tires are maintained properly. If air goes out of a tire, it is much more likely to leak out slowly. But if there ever is a blowout, here are a few tips about what to expect and what to do: If a front tire fails, the flat tir ...
Tyre Repair
Warning: Tire changing can be dangerous and should be done by trained professionals using proper tools and procedures. Always read and understand any manufacturer's warnings contained in their customers literature or molded into the tire sidewall. Serious eye and ear injury may result from no ...