Chevrolet Cruze Repair Manual: Horns
Specifications

Horn Replacement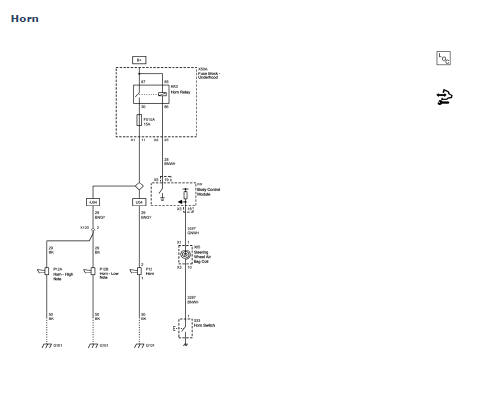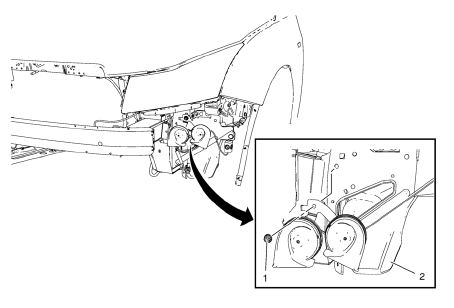 Preliminary Procedure
Remove the front bumper fascia. Refer to Front Bumper Fascia Replacement.
Horn Nut
Caution: Refer to Fastener Caution in the Preface section.
Tighten 17 N·m (13 lb ft)
Horn
Tip Disconnect electrical connectors.
Steering Wheel Horn Contact Replacement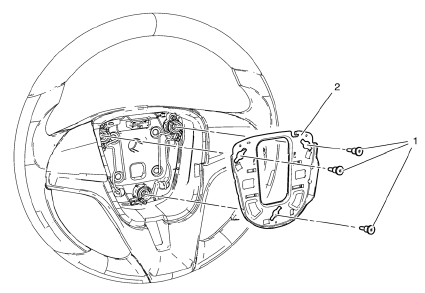 Preliminary Procedure
Remove inflatable restraint steering wheel module. Refer to Steering Wheel Inflatable Restraint Module Replacement.
Steering Wheel Horn Contact Bolt (Qty: 3)
Caution: Refer to Fastener Caution in the Preface section.
Tighten 5.5 N·m (49 lb in)
Steering Wheel Horn Contact
Tip
Disconnect the electrical connector.
Horn System Description and Operation
System Description
The horn system consists of the following components:
F51UA 15A fuse
Underhood fuse block (contains a non-serviceable PCB Horn relay)
Horn switch
Horn
Body control module (BCM)
System Operation
The vehicle horn is activated whenever the horn switch is depressed.
The BCM commands the horns ON under any of the following conditions:
When the content theft deterrent system detects a vehicle intrusion--For further information refer to Content Theft Deterrent (CTD) Description and Operation.
When the keyless entry system is used to lock the vehicle, a horn chirp may sound to notify the driver that the vehicle has been locked. The notification feature may be enabled or disabled through personalization. For further information refer to Keyless Entry System Description and Operation.
Circuit Operation
The BCM controls the horn operation, when the horn switch is pressed, it closes a switch pulling the horn signal circuit low. When the BCM detects the drop in voltage in the horn switch signal circuit, it energizes the PCB Horn relay which provides B+ voltage to the horn control circuit, sounding the horn.
When the vehicle is in the Off Power Mode the BCM will attempt to detect a stuck or continuously activated horn switch. When enabled, activation of the horn will be limited to 10 seconds to protect the horn from excessive use.
Rear Window Defogger System Components The rear window defogger system consists of the following components: HVAC Control Module HVAC Control Head Rear Window Defogger Relay Rear Defogger G ...
Specifications Headlights/Daytime Running Lights (DRL) Schematics Interior Lights Schematics ...
Other materials:
Hood Replacement
Warning: When a hood hold open device is being removed or installed, provide alternate support to avoid the possibility of damage to the vehicle or personal injury. Preliminary Procedure Remove the windshield washer nozzle hose. Refer to Windshield Washer Nozzle Hose Replacement. Hood ...
Thread Repair
General purpose thread repair kits are available commercially. Warning: Refer to Safety Glasses Warning in the Preface section. Note: Refer to the thread repair kit manufacturer's instructions regarding the size of the drill and which tap to use. Always avoid any buildup of chips. Back ou ...
Hill and Mountain Roads
Driving on steep hills or through mountains is different than driving on flat or rolling terrain. Tips for driving in these conditions include: • Keep the vehicle serviced and in good shape. • Check all fluid levels and brakes, tires, cooling system, and transmission. • Shift to a lower g ...