Chevrolet Cruze Owners Manual: Instrument Cluster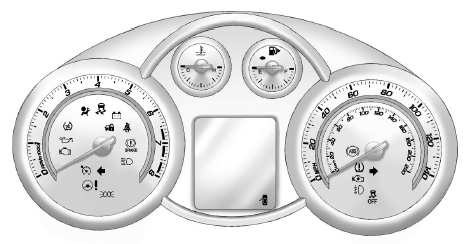 English Automatic Transmission Cluster Shown, Metric Similar
Warning lights and gauges can signal that something is wrong before it becomes serious enough to cause an expensive repair or replacement. Paying attention to the warning lights and gauges could p ...
The speedometer shows the vehicle's speed in either kilometers per hour (km/h) or miles per hour (mph). ...
Other materials:
Installation Procedure
Remove the front wheelhouse rear panel brace (1) from service panel. Drill 8 mm (5/16 in) for plug welding instead of the adhesive noted from the front area of the original panel. Note: Double the number of drills at the flange where front wheelhouse panel and front comp ...
Driving for Better Fuel Economy
Driving habits can affect fuel mileage. Here are some driving tips to get the best fuel economy possible. Х Avoid fast starts and accelerate smoothly. Х Brake gradually and avoid abrupt stops. Х Avoid idling the engine for long periods of time. Х When road and weather conditions ar ...
Map Data Updates
The map data in the vehicle is the most up-to-date information available when the vehicle was produced. The map data is updated periodically, provided that the map information has changed. For questions about the operation of the navigation system or the update process, contact the GM Nav Dis ...