Chevrolet Cruze Owners Manual: Maintenance Records
After the scheduled services are performed, record the date, odometer reading, who performed the service, and the type of services performed in the boxes provided. Retain all maintenance receipts.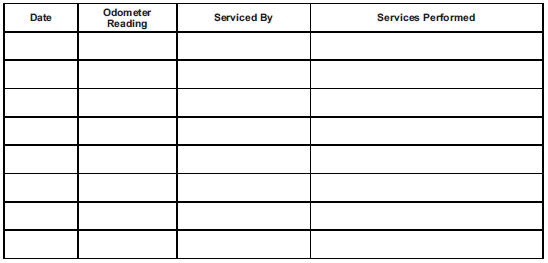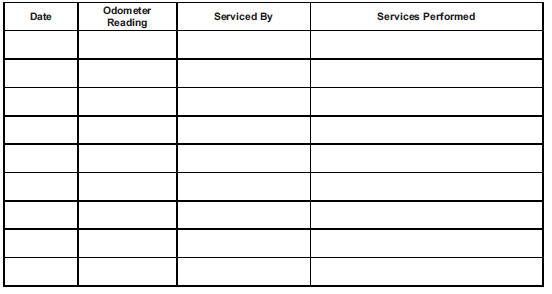 Replacement parts identified here by name, part number, or specification can be obtained from your dealer. ...
Other materials:
Brakes
This vehicle has front disc brakes and could have rear drum brakes or rear disc brakes. Disc brake pads have built-in wear indicators that make a high-pitched warning sound when the brake pads are worn and new pads are needed. The sound can come and go or be heard all the time the vehicle is m ...
Vehicle Positioning
At times, the position of the vehicle on the map could be inaccurate due to one or more of the following reasons: Х The road system has changed. Х The vehicle is driving on slippery road surfaces such as sand, gravel, or snow. Х The vehicle is traveling on winding roads or long straight roads. ...
Water Management Description and Operation
Plenum Water Flow Direction and Cleaning A large percentage of water will flow off the windshield area into the plenum chamber drain system and then down the outside on the plenum to the underside of the vehicle. To ensure that the plenum chamber water management system performs properly, the ...