Chevrolet Cruze Repair Manual: Water Hose Test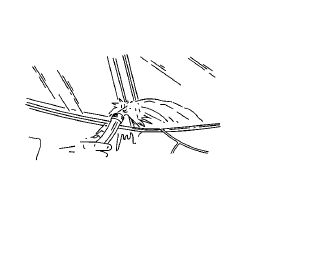 Note: Use a water hose without the nozzle attached.
Have an assistant inside of the vehicle i 1. n order to locate the leak.
Begin testing at the base of the window or the windshield.
Slowly move the hose upward and across the top of the vehicle.
GM vehicles are designed to operate under normal environmental conditions. The design criteria for sealing materials and components takes into consideration the sealing forces required to w ...
Caution: The air hose test should only be used on fully cured urethane adhesive. Otherwise, damage to the urethane adhesive bead could result in additional leaks. Using a liquid detergent, ...
Other materials:
Buying New Tires
GM has developed and matched specific tires for the vehicle. The original equipment tires installed were designed to meet General Motors Tire Performance Criteria Specification (TPC Spec) system rating. When replacement tires are needed, GM strongly recommends buying tires with the same TPC Sp ...
Installation Procedure
Drill 8 mm (5/16 in) for plug welding along the edges of the drivetrain and front suspension frame front support as noted from the original panel. Clean and prepare the attaching surfaces for welding. Position the drivetrain and front suspension frame front suppor ...
Jump Starting
If the battery has run down, try to use another vehicle and some jumper cables to start your vehicle. Be sure to use the following steps to do it safely. WARNING Batteries can hurt you. They can be dangerous because: • They contain acid that can burn you. • They contain gas ...