Chevrolet Cruze Repair Manual: US English/Metric Conversion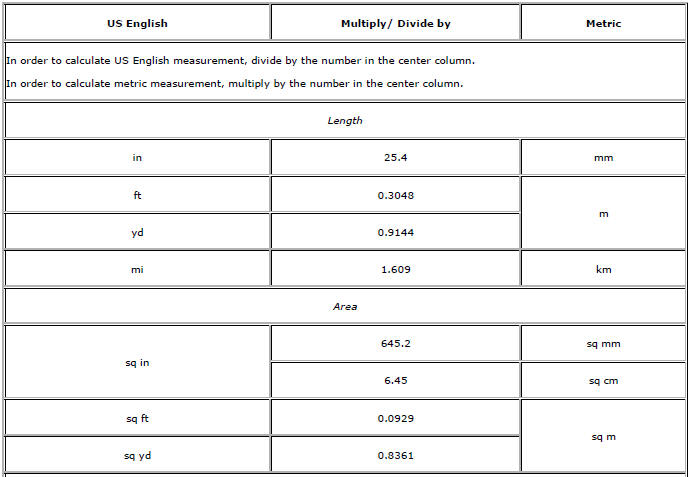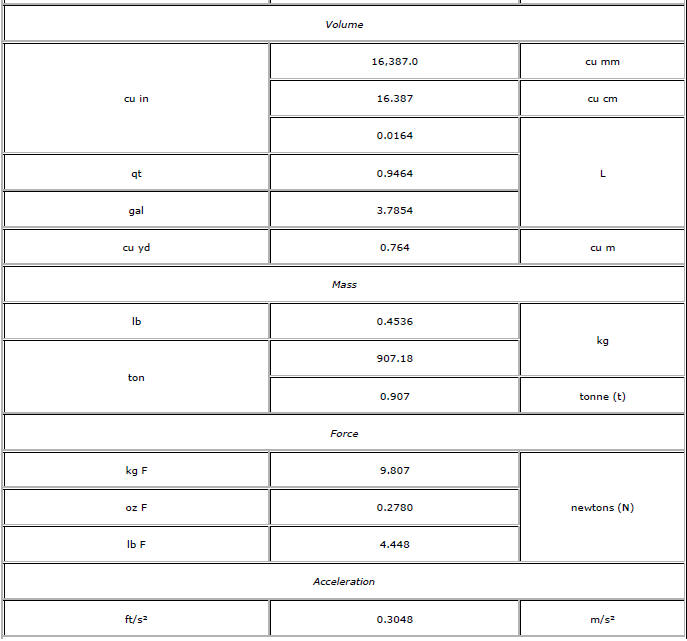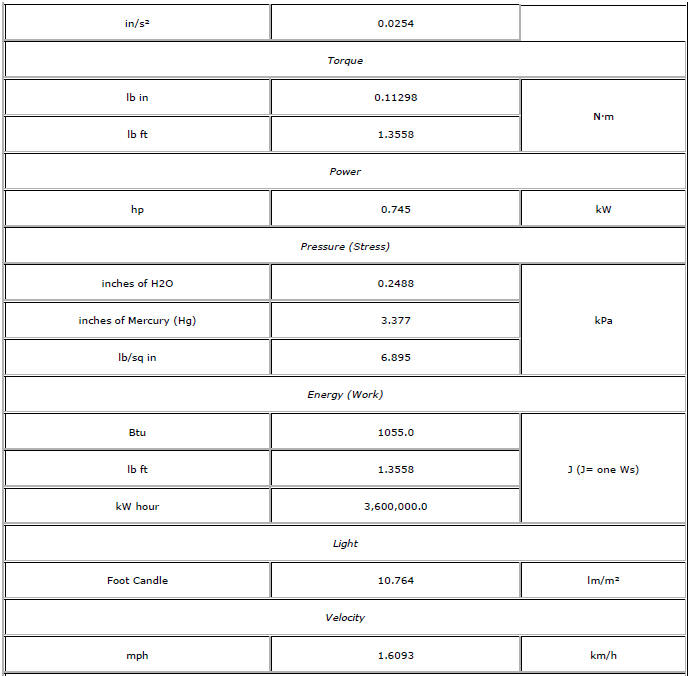 Decimal and Metric Equivalents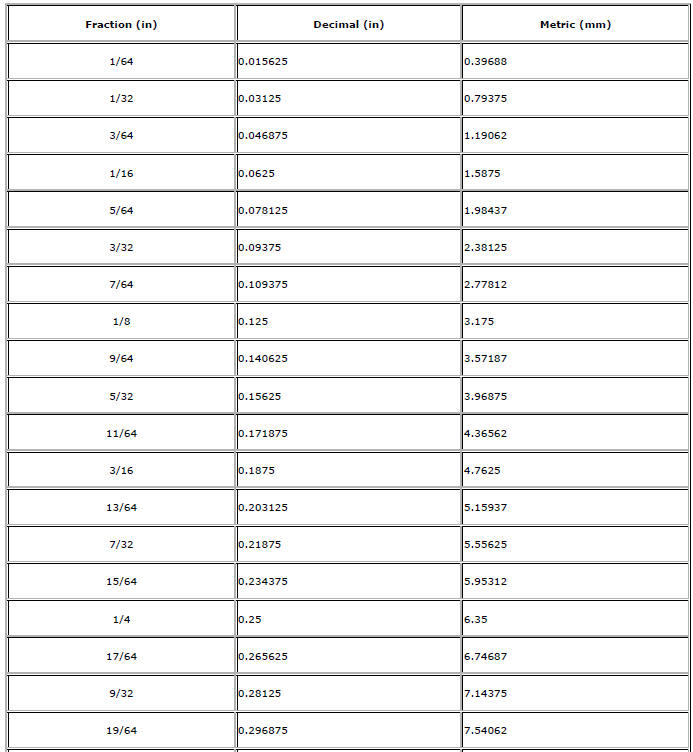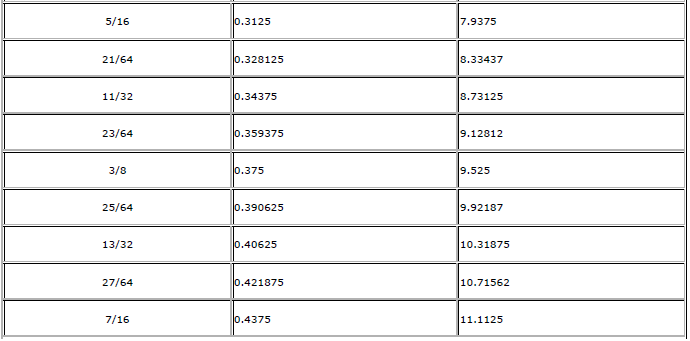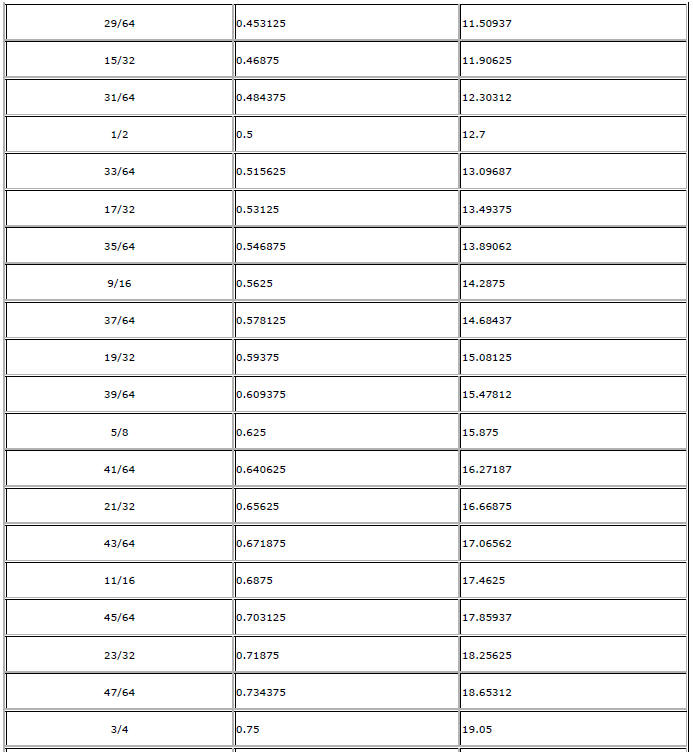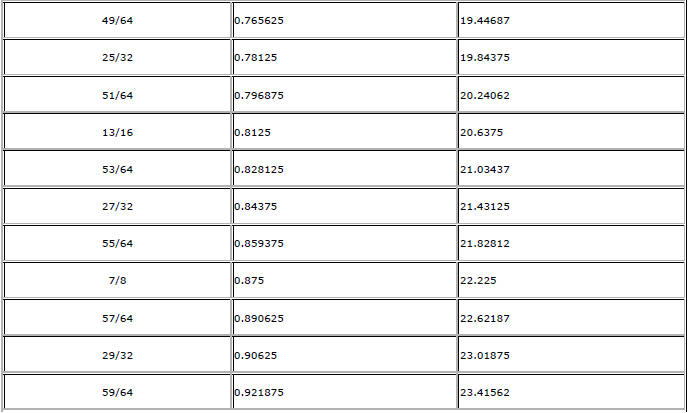 Arrows and Symbols
This service manual uses various symbols in order to describe different service operations.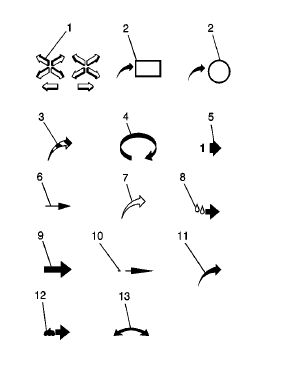 Front of Vehicle
View Detail
View Detail
Ambient Air Mixed with Another Gas or Indicate Temperature Change
Motion or Direction
View Angle
Dimension (1:2)
Ambient/Clean Air Flow or Cool Air Flow
Lubrication Point - Oil or Fluid
Task Related
Sectioning (1:3)
Gas Other Than Ambient Air or Hot Air Flow
Lubrication Point - Grease or Jelly
Multidirectional Arrow
Note:: Graphic shows exemplary VIN. The VIN plate is the legal identifier of the vehicle. The VIN plate is located on the upper left corner of the instrument panel (I/P) and can be seen throug ...
Other materials:
Distracted Driving
Distraction comes in many forms and can take your focus from the task of driving. Exercise good judgment and do not let other activities divert your attention away from the road. Many local governments have enacted laws regarding driver distraction. Become familiar with the local laws in your ...
California Fuel Requirements
If the vehicle is certified to meet California Emissions Standards, it is designed to operate on fuels that meet California specifications. See the underhood emission control label. If this fuel is not available in states adopting California Emissions Standards, the vehicle will operate satisf ...
Towing the Vehicle
Notice: Incorrectly towing a disabled vehicle may cause damage. The damage would not be covered by the vehicle warranty. Do not lash or hook to the chassis components including the front and rear subframes, suspension control arms and links during towing and recovery of a disabled vehicle or t ...