Chevrolet Cruze Owners Manual: Manual Mirrors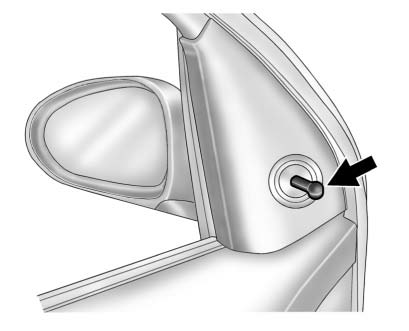 Vehicles with a manual mirror adjustment have controls next to each mirror.
Adjust the inside rearview mirror by moving it up and down or side to side. Adjust the mirror to avoid glare from the headlamps behind you.
Push the tab forward for daytime use and pull it for nighttime use.