Chevrolet Cruze Repair Manual: Specifications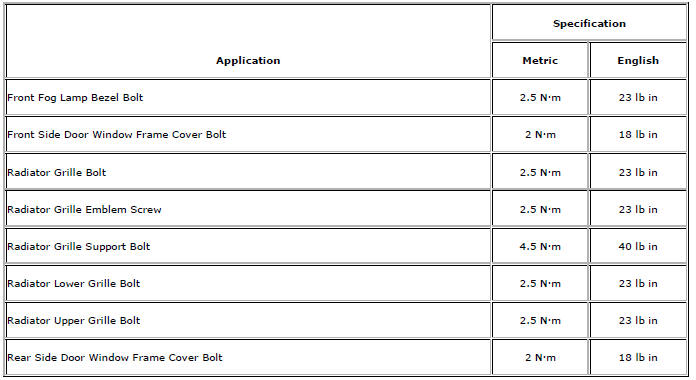 Front Door (Diesel)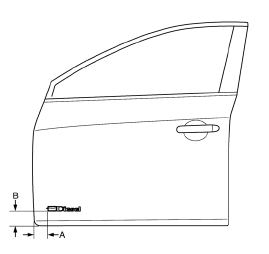 65 mm
83 mm
Front Door (Diesel)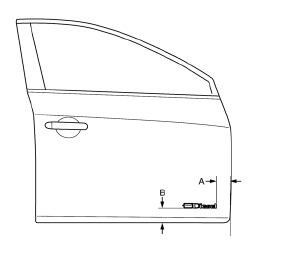 60 mm
87 mm
Rear Compartment Lid (Diesel)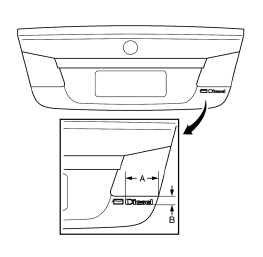 122 mm
32 mm
Rear Compartment Lid (Ecoline)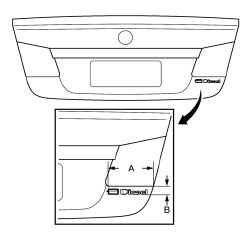 162 mm
32 mm
Front Fender Emblem Assembly Caution: Refer to Exterior Trim Emblem Removal Caution in the Preface section. Procedure The part and surface should be 21°C (70°F) prior to installation. The ...
Other materials:
Metric Fasteners
This vehicle provides fastener dimensions using the metric system. Most metric fasteners are approximate in diameter to equivalent English fasteners. Make replacements using fasteners of the same nominal diameter, thread pitch, and strength. A number marking identifies the OE metric fastener ...
Braking
Braking action involves perception time and reaction time. Deciding to push the brake pedal is perception time. Actually doing it is reaction time. Average driver reaction time is about three-quarters of a second. In that time, a vehicle moving at 100 km/h (60 mph) travels 20m (66 ft), which co ...
Engine Heater
The engine heater, if available, can help in cold weather conditions at or below −18°C (0°F) for easier starting and better fuel economy during engine warm-up. Plug in the heater at least four hours before starting the vehicle. An internal thermostat in the plug end of the cord will prev ...