Chevrolet Cruze Owners Manual: Fuel
Use of the recommended fuel is an important part of the proper maintenance of this vehicle. To help keep the engine clean and maintain optimum vehicle performance, we recommend the use of gasoline advertised as TOP TIER Detergent Gasoline.
Look for the TOP TIER label on the fuel pump to ensure gasoline meets enhanced detergency standards developed by auto companies. A list of marketers providing TOP TIER Detergent Gasoline can be found at www.toptiergas.com. TOP TIER gasoline is only available in the U.S.
and Canada.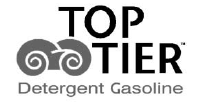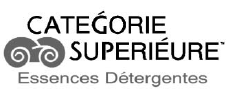 This vehicle may have the RVC system. Read this entire section before using it. The RVC system can assist the driver when backing up by displaying a view of the area behind the vehicle. WARNING T ...
Use regular unleaded gasoline with a posted octane rating of 87 or higher. If the octane rating is less than 87, an audible knocking noise, commonly referred to as spark knock, might be heard when ...
Other materials:
Danger, Warnings, and Cautions
Warning messages found on vehicle labels and in this manual describe hazards and what to do to avoid or reduce them. Danger indicates a hazard with a high level of risk which will result in serious injury or death. Warning or Caution indicates a hazard that could result in injury or death. WA ...
Installation Procedure
Clean and prepare the attaching surfaces for welding. Apply structural adhesive to the attaching flanges. Position the body side outer lower panel on the vehicle Verify the fit of the body side outer lower panel. Clamp the body side outer lower panel into position. Spot ...
Removal Procedure
Raise and support the vehicle. Refer to Lifting and Jacking the Vehicle. Remove the brake rotor. Refer to Front Brake Rotor Replacement. Remove the wheel speed sensor screw (2). Remove the wheel speed sensor (1) from the steering knuckle. Remove the wheel drive shaft from the fron ...