Chevrolet Cruze Owners Manual: Fuel
Use of the recommended fuel is an important part of the proper maintenance of this vehicle. To help keep the engine clean and maintain optimum vehicle performance, we recommend the use of gasoline advertised as TOP TIER Detergent Gasoline.
Look for the TOP TIER label on the fuel pump to ensure gasoline meets enhanced detergency standards developed by auto companies. A list of marketers providing TOP TIER Detergent Gasoline can be found at www.toptiergas.com. TOP TIER gasoline is only available in the U.S.
and Canada.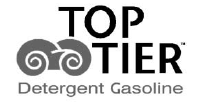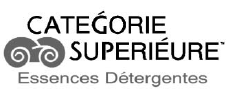 This vehicle may have the RVC system. Read this entire section before using it. The RVC system can assist the driver when backing up by displaying a view of the area behind the vehicle. WARNING T ...
Use regular unleaded gasoline with a posted octane rating of 87 or higher. If the octane rating is less than 87, an audible knocking noise, commonly referred to as spark knock, might be heard when ...
Other materials:
Ultra High Strength Dual Phase Steel
This information provides repair recommendations and general guidelines for steel classified as Ultra High Strength Dual Phase Steel (Dual Phase Steel with a tensile strength greater than 800 MPa), also known as DPX. General Motors recommends the following when repairing or replacing this type ...
Rear Compartment Lid Weatherstrip Replacement
Rear Compartment Lid Weatherstrip Procedure Start at the upper corner of the rear compartment opening and pull the weatherstrip away from the rear compartment opening flange. Position the weatherstrip in the upper corner of the r 2. ear compartment opening. Working downward alon ...
Rear Axle Replacement
Special Tools EN 45059 Torque Angle Sensor Kit For equivalent regional tools, refer to Special Tools. Removal Procedure Raise and suitably support the vehicle. Refer to Lifting and Jacking the Vehicle. Remove the tire and wheel assembly. Refer to Tire and Wheel Removal and ...