Chevrolet Cruze Owners Manual: Fuel
Use of the recommended fuel is an important part of the proper maintenance of this vehicle. To help keep the engine clean and maintain optimum vehicle performance, we recommend the use of gasoline advertised as TOP TIER Detergent Gasoline.
Look for the TOP TIER label on the fuel pump to ensure gasoline meets enhanced detergency standards developed by auto companies. A list of marketers providing TOP TIER Detergent Gasoline can be found at www.toptiergas.com. TOP TIER gasoline is only available in the U.S.
and Canada.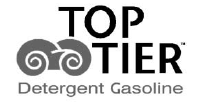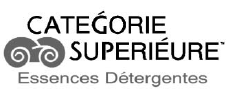 This vehicle may have the RVC system. Read this entire section before using it. The RVC system can assist the driver when backing up by displaying a view of the area behind the vehicle. WARNING T ...
Use regular unleaded gasoline with a posted octane rating of 87 or higher. If the octane rating is less than 87, an audible knocking noise, commonly referred to as spark knock, might be heard when ...
Other materials:
Filling a Portable Fuel Container
WARNING Filling a portable fuel container while it is in the vehicle can cause fuel vapors that can ignite either by static electricity or other means. You or others could be badly burned and the vehicle could be damaged. Always: • Use approved fuel containers. • Remove the container from the ...
Environmental Fallout (Acid Rain)
Caution: Refer to Clearcoat/Ultraviolet Screeners Caution in the Preface section. Note: Always refer to the manufacturer's packaged instructions for the detailed procedures of materials used for compounding and/or polishing. Since the severity of the condition varies from area to area, proper ...
Variable Effort Steering System Description and Operation
The Variable Effort Steering (VES) system or MAGNASTEER® varies the amount of effort required to steer the vehicle as vehicle speed changes. At low speeds, the system provides minimal steering effort for easy turning and parking maneuvers. Steering effort is increased at higher speeds to provi ...