Chevrolet Cruze Owners Manual: Fuel
Use of the recommended fuel is an important part of the proper maintenance of this vehicle. To help keep the engine clean and maintain optimum vehicle performance, we recommend the use of gasoline advertised as TOP TIER Detergent Gasoline.
Look for the TOP TIER label on the fuel pump to ensure gasoline meets enhanced detergency standards developed by auto companies. A list of marketers providing TOP TIER Detergent Gasoline can be found at www.toptiergas.com. TOP TIER gasoline is only available in the U.S.
and Canada.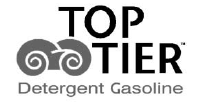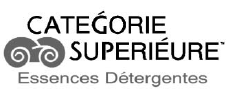 This vehicle may have the RVC system. Read this entire section before using it. The RVC system can assist the driver when backing up by displaying a view of the area behind the vehicle. WARNING T ...
Use regular unleaded gasoline with a posted octane rating of 87 or higher. If the octane rating is less than 87, an audible knocking noise, commonly referred to as spark knock, might be heard when ...
Other materials:
Fuel Gauge
When the ignition is on, the fuel gauge indicates about how much fuel is left in the tank. An arrow on the fuel gauge indicates the side of the vehicle the fuel door is on. A FUEL LEVEL LOW message may appear in the Driver Information Center (DIC) and a single chime sounds. Here are four ...
Tire Sidewall Labeling
Useful information about a tire is molded into its sidewall. The examples show a typical passenger vehicle tire and a compact spare tire sidewall. Passenger (P-Metric) Tire Example (1) Tire Size: The tire size is a combination of letters and numbers used to define a particular tire's wid ...
Tire Changing
Removing the Spare Tire and Tools To access the spare tire and tools: 1. Retainer Nut. 2. Tool Bag Tether. 3. Tool Bag. 4. Spare Tire. 1. Open the trunk. 2. Lift the load floor. 3. Turn the retainer nut (1) counterclockwise to remove it. Then remove the tool bag tether (2) from th ...