Chevrolet Cruze Repair Manual: Front Suspension
Specifications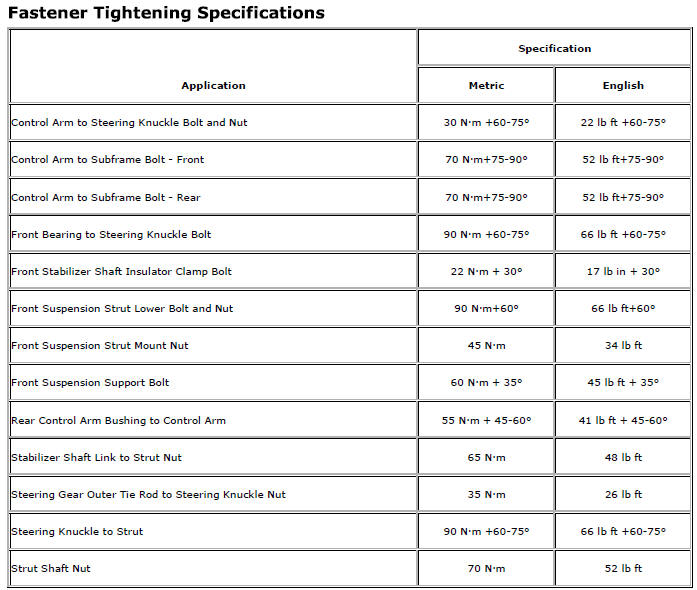 Front Suspension Components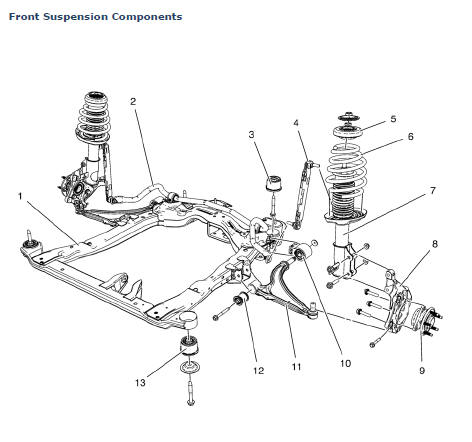 Drivetrain and Front Suspension Frame
Front Stabilizer Shaft
Drivetrain and Front Suspension Frame Rear Insulator
Front Stabilizer Shaft Link
Front Suspension Strut Insulator Assembly
Front Spring
Shock Absorber Assembly
Front Wheel Bearing/Hub Assembly
Front Lower Control Arm Rear Bushing
Front Lower Control Arm
Front Lower Control Arm Bushing
Drivetrain and Front Suspension Frame Rear Insulator
Special Tools CH 904 Underframe CH 49289 Centering Adapter EN 45059 Torque Angle Sensor Kit For equivalent regional tools, refer to Special Tools. Removal Procedure Turn the front whee ...
Other materials:
Installation Procedure
Align the front side door outer panel. Verify the fit of the front side door outer panel. Clamp the front side door outer panel into position. Pre-flanging the flange with BO-6396 pliers and BO-6392 tool kit . Continue to hammer in stages along the hem flanges. ...
Headlining Trim Panel Replacement (Without Sunroof)
Warning: Do not attempt to repair or alter the head impact energy-absorbing material glued to the headliner or to the garnish trims. If the material is damaged, replace the headliner and/or the garnish trim. Failure to do so could result in personal injury. Caution: If a vehicle is equip ...
Object Detection System Messages
PARK ASSIST OFF This message displays when the park assist system has been turned off or when there is a temporary condition causing the system to be disabled. SERVICE PARK ASSIST This message displays if there is a problem with the Ultrasonic Rear Parking Assist (URPA) system. Do not use thi ...