Chevrolet Cruze Repair Manual: Restraints
Specifications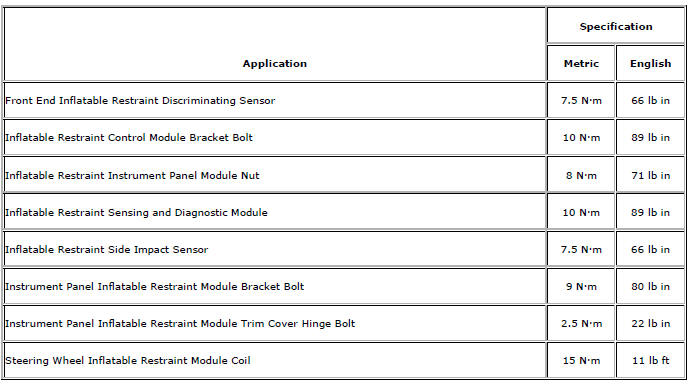 Module Power, Ground, and MIL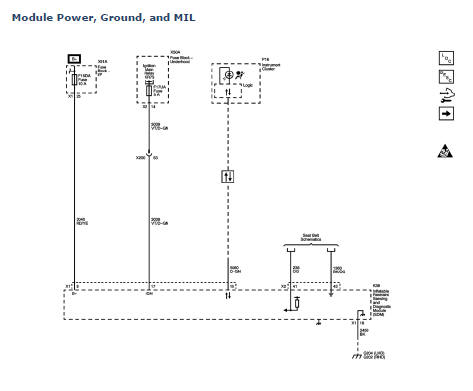 Front Impact Sensor, Retractors, and Driver/Passenger Air Bags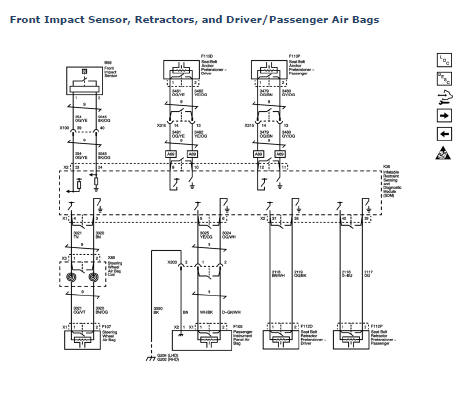 Side Impact Sensors and Side/Roof Air Bags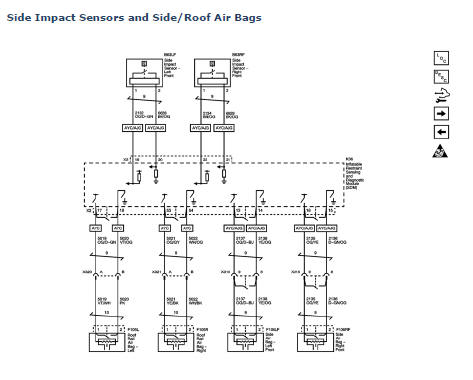 Air Bag Indicator and Disable Switch (C99)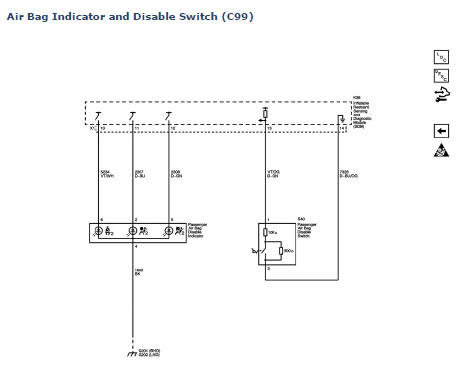 Specifications Heated/Cooled Seat Schematics Front Seat Heater Control Module Replacement Preliminary Procedure Driver or passenger seat replacement. Refer to Driver or Passenger S ...
The SIR Identification Views shown below illustrate the approximate location of all SIR components available for the vehicle. This will assist in determining the appropriate SIR Disabling and Enabl ...
Other materials:
Replacing Airbag System Parts after a Crash
WARNING A crash can damage the airbag systems in the vehicle. A damaged airbag system may not work properly and may not protect you and your passenger(s) in a crash, resulting in serious injury or even death. To help make sure the airbag systems are working properly after a crash, have them in ...
Installation Procedure
Drill 8 mm (5/16 in) for plug welding along the edges of the body side outer lower panel as noted from the original panel. Note: If the location of the original plug weld holes can not be determined, space the plug weld holes every 40 mm (1½ in). Clean and prepare the attac ...
Tire Pressure Monitor
This vehicle may have a Tire Pressure Monitor System (TPMS). The low tire pressure warning light alerts to a significant loss in pressure of one of the vehicle's tires. If the warning light comes on, stop as soon as possible and inflate the tires to the recommended pressure shown on the T ...