Chevrolet Cruze Repair Manual: Restraints
Specifications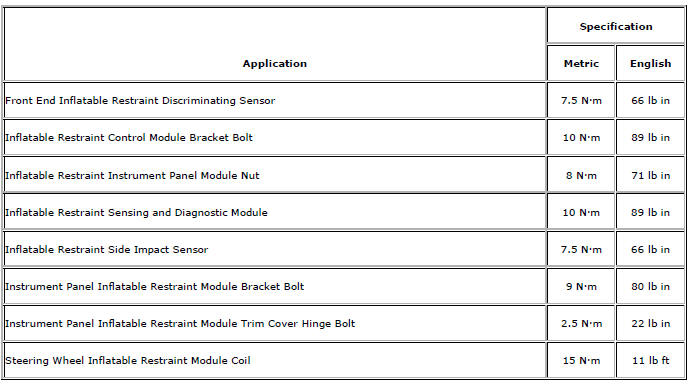 Module Power, Ground, and MIL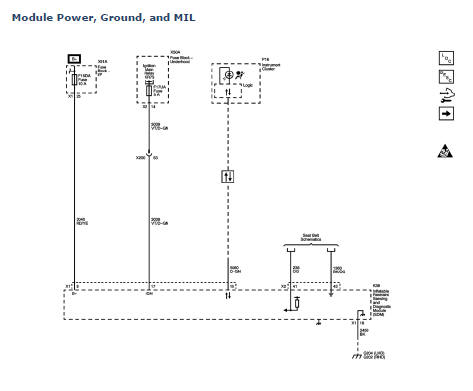 Front Impact Sensor, Retractors, and Driver/Passenger Air Bags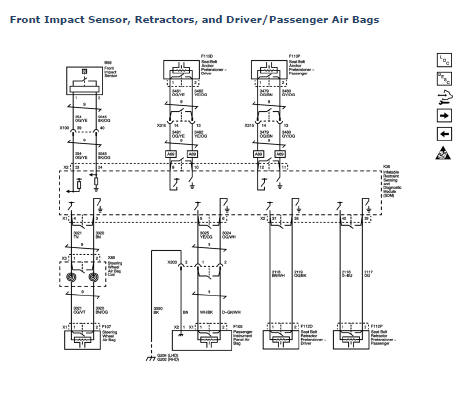 Side Impact Sensors and Side/Roof Air Bags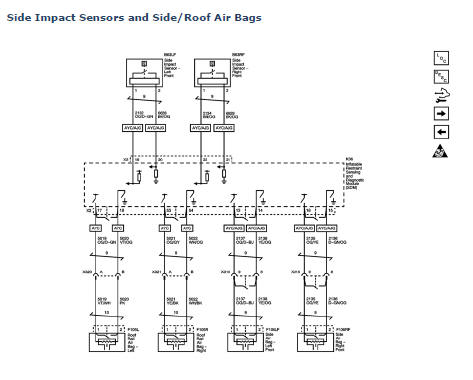 Air Bag Indicator and Disable Switch (C99)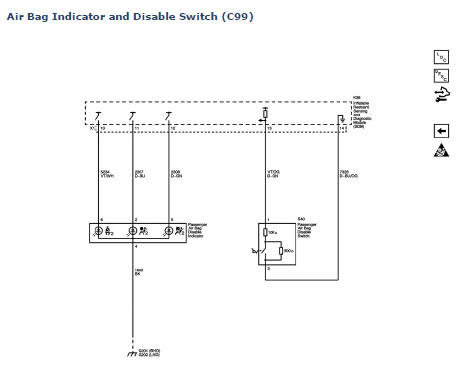 Specifications Heated/Cooled Seat Schematics Front Seat Heater Control Module Replacement Preliminary Procedure Driver or passenger seat replacement. Refer to Driver or Passenger S ...
The SIR Identification Views shown below illustrate the approximate location of all SIR components available for the vehicle. This will assist in determining the appropriate SIR Disabling and Enabl ...
Other materials:
Brake Fluid
The brake/clutch master cylinder reservoir is filled with DOT 3 brake fluid as indicated on the reservoir cap. There are only two reasons why the brake fluid level in the reservoir might go down: Х The brake fluid level goes down because of normal brake lining wear. When new linings are in ...
Deployment Inside Vehicle - Vehicle Scrapping Procedure
Deploy the inflator modules inside of the vehicle when destroying the vehicle or when salvaging the vehicle for parts. This includes, but is not limited to, the following situations: The vehicle has completed all useful life. Irreparable damage occurred to the vehicle in a non-deployment ty ...
Definition of Danger, Warning, Caution, and Note
The diagnosis and repair procedures in a GM Service Manual contain both general and specific Dangers, Warnings, Cautions, Notes or Importants. GM is dedicated to the presentation of service information that helps the technician to diagnose and repair the systems necessary for the proper operat ...