Chevrolet Cruze Repair Manual: Restraints
Specifications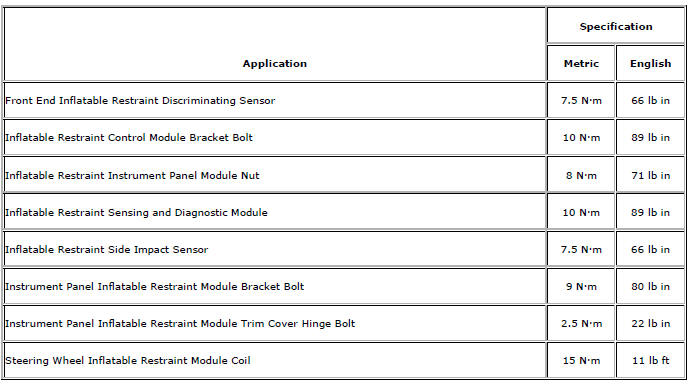 Module Power, Ground, and MIL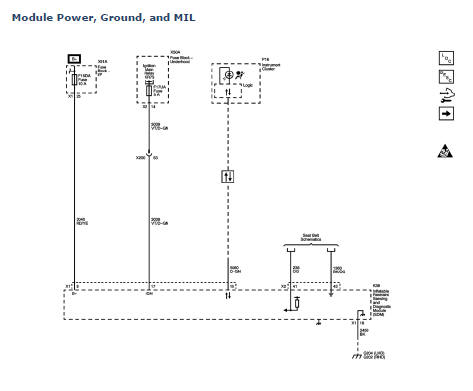 Front Impact Sensor, Retractors, and Driver/Passenger Air Bags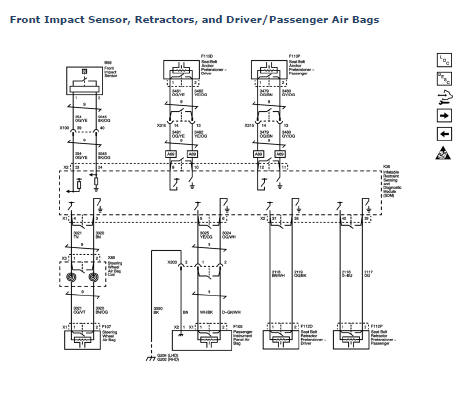 Side Impact Sensors and Side/Roof Air Bags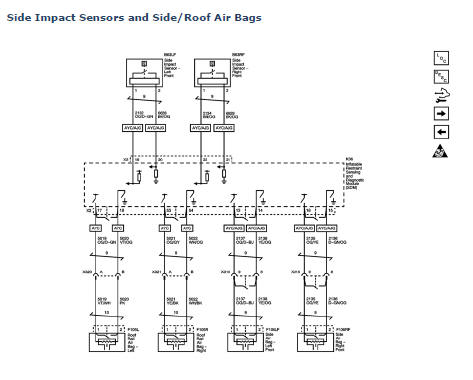 Air Bag Indicator and Disable Switch (C99)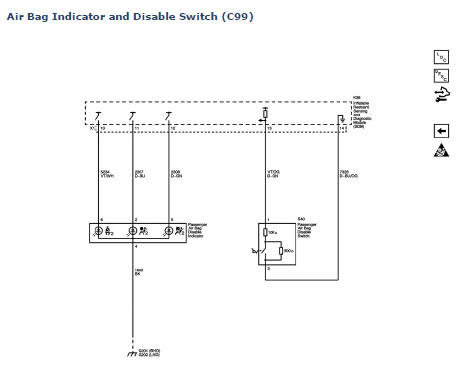 Specifications Heated/Cooled Seat Schematics Front Seat Heater Control Module Replacement Preliminary Procedure Driver or passenger seat replacement. Refer to Driver or Passenger S ...
The SIR Identification Views shown below illustrate the approximate location of all SIR components available for the vehicle. This will assist in determining the appropriate SIR Disabling and Enabl ...
Other materials:
Shifting Into Park
Use this procedure to shift into P (Park): 1. Hold the brake pedal down and set the parking brake. 2. Hold the button on the shift lever and push the lever toward the front of the vehicle into P (Park). 3. Turn the ignition to LOCK/OFF. Leaving the Vehicle with the Engine Running WARNING It ...
Steering Wheel and Column Description and Operation
The steering wheel and column has 4 primary functions: Vehicle steering Vehicle security Driver convenience Driver safety Vehicle Steering The steering wheel is the first link between the driver and the vehicle. The steering wheel is fastened to a steering shaft within the column. A ...
Installation Procedure
Clean and prepare the attaching surfaces for welding. Apply structural adhesive to the attaching flanges. Position the body side outer lower panel on the vehicle Verify the fit of the body side outer lower panel. Clamp the body side outer lower panel into position. Spot ...